1 tag
Spilt Milk (Chico Buarque)
Who knew that my favorite Brazilian folksinger from the 1960s wrote novels? John did, and gave me the latest in both English and Portuguese. I decided to read the translation first, despite the wrapper it arrived in, which said "For Emergency Use Only." Well-reviewed by the NY Times and a literature teacher's dream, it's a stream-of-consciousness autobiography that is also...
The Night Circus (Erin Morgenstern)
I read this for my reading group, but Jordan read it first. He absolutely loved it, and I did too. (Maybe not as much.) It uses something like magical realism to tell the story of a wizard's duel in which two young magicians battle in a circus created to be their arena — but, of course, they fall in love.
The Weird Sisters by Eleanor Brown
I started reading this for my book group, but I didn't like any of the characters or the writing. I don't enjoy books where the plot is all about people refusing to be honest with each other, so I decided not to finish it. Meg picked up at the beach, so she can tell me what happens.
Daemon and Freedom TM, by Daniel Suarez
Jordan loved these two novels, which tell the story of a game designer who creates an Internet virus that transforms society — whether for good or ill depends or your politics. He does a great job of creating good and evil characters in both camps.
Fifty Shades of Grey and Fifty Shades Darker
I knew I had to read at least one of this trilogy when a high school student friend said that the girls in her class were passing it around. It's raising awareness of BDSM and I'm likely to hear about it the next time we teach Our Whole Lives. It's Harlequin-style, formulaic, idealized beach reading, so I read it on a business trip. Fun but dopey, and I lost interest partway...
Extremely Loud and Incredibly Close by Jonathan...
The main narrator of this novel is a quirky nine-year-old, making this book reminiscent of "The Dog that Barked in the Night." The story ties 9-11, the Holocaust, and the bombing of Dresden during WWII. Very original if not entirely satisfying.
Reality Is Broken: Why Games Make Us Better and...
Fascinating book about why games are so attractive to such a large number of people. She talks about what elements are deliberately engineered into games, and how we can think about doing the same thing with reality - or designing games to include more of "real life."
The Hungry Tide (Amitav Ghosh)
This is a fascinating portrait of life in the Ganges delta, on the eastern edge of India. I didn't find the story compelling, though.
I'm Starved for You (Margaret Atwood)
This novela (a Kindle Single) is another of Atwood's dytopias, based on the premise that economic issues could be solved by employing everyone as prison guards, with the guards taking turns as prisoners. She's a wonderful writer, so even though the premise is thin, it was a fun read.
2 tags
Exploring Religious Community Online: We Are One...
This is a scholarly study of online Christian communities done from about 1998-2004, so it's a bit dated (for example, there's no mention of Facebook). But she does a nice history of the Internet, of online community, and of the emrgence of online religious communities, and then she studies three of them — three Christian email mailing lists with thriving, close-knit communities.
1 tag
Les Miserables (Victor Hugo)
I always finish books. I really do. But this is just too long. I though Dickens had a lot to say about life, the universe, and everything, but Hugo leaves him in the dust. I'm probably hyper-focusing on the story, plot, characters, that kind of thing, but when he inserted a 30-page play-by-play description of the Battle of Waterloo, completely peripheral to the story, I was done. Of course,...
The Woman in White (Wilkie Collins)
Like everyone else with a Kindle (or a Kindle app), I downloaded a few free books to read just in case I ran out of current books. This Victorian classic thriller includes all the basic elements — the wronged heir, hopeless love, the secret marriage, and most importantly, characters who value Honor (sorry, Honour) above all else. It's fun, with lots of plot turns. The evil Count Fosco...
1 tag
The Tiger's Wife (Tea Obrecht)
A bit of magical realism and lot of Balkan history make this a particular interesting novel. It's a bit confusing — lots of characters with backstories — but the author wanted to leave things open to interpretation.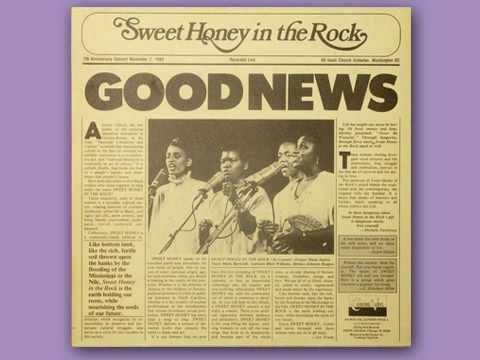 The Weekly Sift →
A hopeful analysis of where the Republicans might be going.
Slings and Arrows
Watching "Slings and Arrows," a Canadian series about a Shakespeare festival in crisis. 
Water Witches (Chris Bojalian)
Another Vermont story, this one about dowsers and ski area developments that need water to make snow. Not compelling. I skipped to the last chapter after reading the first quarter.
The Poisonwood Bible (Barbara Kingsolver)
I've been resisting reading this for years, because everyone keeps recommending it. But darn, it's good! A missionary, wife, and four daughters move to a small village in the Belgian Congo with little clue what they are getting into, including the revolution for independence.
Through the Narrow Gate (Karen Armstrong)
She will be giving the Ware Lecture at General Assembly, so I wanted to read her memoir about her six years as a nun. Well done!
The Memory Keeper's Daughter (Kim Edwards)
I think Nat Kuhn recommended this. I found it annoying at first, because none of the characters seemed real to me. But the story (based on a father concealing the birth of a twin with Down Syndrome from his wife and everyone else) worked better and better as the book went on.
Middlesex (Jeffrey Eugenides)
Way too much portentious back story, but it finally got interesting. Greek intermarriage leads to birth of intersex child.
The Difference Engine (William Gibson and Bruce...
They created the original "steam punk" world of Victorian high tech, which is totally fun. But the story wasn't very satisfying. (Maybe I lost the thread at some point…)
Amusing Ourselves to Death (Neil Postman)
Zac recommended this polemic about how television has changed the basic paradigm of communication into entertainment, to the detriment of politics, religion, and education. Dated and strident, but probably correct!
Vida (Marge Piercy)
A 60s revolutionary struggles to make a life underground. Better than Piercy's latest novel, IMHO.
Brave New World (Aldous Huxley)
SO dated! On the other hand, it was written in 1931, and for the time, was visionary. Zac wants to read it as part of his self-assigned political philosophy curriculum, so I decided to read it too.
Cutting for Stone (Abraham Verghese)
Identical twins are born in a small hospital in Addis Ababa of an Indian nun and a work-obsessed English surgeon. The story started slowly, even pompously, but got better and better.
1 tag
Chalice Introduction to the Old Testament...
This has been by my bedside for years and looks great, but I stalled out at "Joshua and Judges." It's a great summary and explanation of the books of the Bible, but maybe it's more than I wanted to know.
1 tag
The Longing of Women (Marge Piercy)
My women's book group liked it, but I didn't. Told, didn't show.
1 tag
Speak, Memory (Vladimir Nabokov)
His writing is so lovely, with such interesting images! I was struck by how much he hates to sleep and fights against it every night. I guess I should read something of his other than Lolita.
1 tag
Unseen Academicals (Terry Pratchett)
Football and silliness. Word is that Terry Pratchett has Alzheimers, and knows it, and that our Discworld days are numbered. So sad.
2 tags
The Evolution of God (Robert Wright)
Terrific history of religion, based on the idea that religion serves people and culture based on "facts on the ground."
1 tag
The Great Gatsby (F. Scott Fitzgerald)
Great to read it again after all these years!
1 tag
The Vanishing Act of Esme Lennox (Maggie...
Well-written novel for my women's book group.
2 tags
Heart of Darkness (Joseph Conrad)
Zac was reading it for school, and I'd never read it. Wow. I guess I can see "Apocalypse Now" now that I've read it.
1 tag
First Among Sequels (Jasper Fforde)
The Fourth in the Eyre Affair series, not counting the book that got erased during the action of this book. Confusing but fun.
3 tags
The People of the Book (Geraldine Brooks)
Lovely story of the Sarajevo Haggadah. Our women's book group read it.
1 tag
Ender in Exile (Orson Scott Card)
Another Ender's Game sequel. It feels as though Card is losing steam.
1 tag
The Double Bind (Chris Bojalian)
Good, but not quite as believable as it needed to be.
2 tags
Dating Jesus: A Story of Fundamentalism, Feminism,...
A woman describes growing up as a fundamentalist. Kinda charming, although not a book's worth of story.
1 tag
The Language of Bees (Laurie R. King)
Another Mary Russel and Sherlock Holmes novel. Still fun. I love this series.
1 tag
Pride and Prejudice and Zombies (Jane Austen and...
The subtitle sums it up: The Classic Regency Romance - Now with Ultraviolent Zombie Mayhem!  A much better book than it has any right to be. He carries the conceit off beautifully.
2 tags
An Atheist Defends Religion (Bruce Sheiman)
Pretty much sums up my position!
3 tags
The Dreamers of the Day (Mary Doria Russell)
The third of the books our women's reading group has read about women in the history of the Middle East. This is the fluffiest.